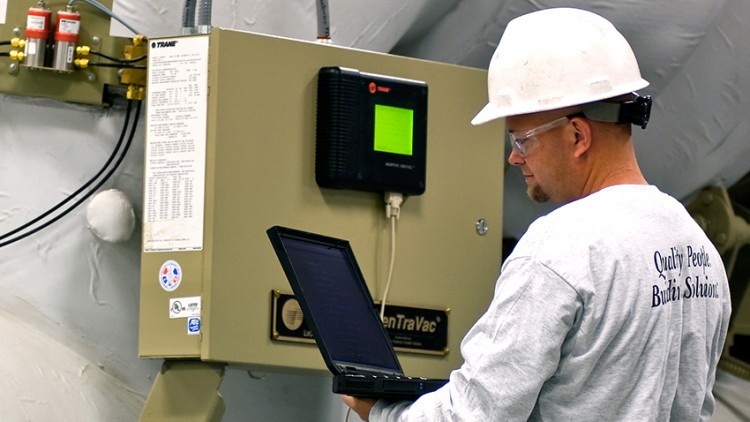 Building Automation
We are the largest manufacturer-independent controls provider in the industry.
Our building automation solutions span nearly every major supplier in the marketplace. This allows us to evaluate several options for meeting your unique needs. We provide control solutions for commercial and industrial facilities, including …
Building automation system needs assessments
Control system design and optimization
Design-build installation
Systems integration
Internet and wide-area network (WAN) based solutions
Construction management
Commissioning
Operator training
Remote monitoring and diagnostics
Our team can help you evaluate the economic feasibility of control system installation and renovations, or determine the likely impact of advanced control strategies for your facility.
If you need help with systems integration, we can combine your lighting, security, and video surveillance systems into one powerful operator workstation. We can also integrate variable frequency drives (VFD's), chillers, boilers, power monitoring equipment, and most third party control systems.
All work is documented, incorporating equipment and material schedules, wiring and piping diagrams, flow diagrams, written sequences, and technical literature.